Join Novus Giri for a Spirited Celebration of Indonesia's Birthday
One of the holidays to look forward to this August is our National Day, a time for us to come together as a nation to celebrate our identity and honor our country's rich history and cultural heritage. And if you're looking for a destination that captures the essence of this celebration, look no further than Novus Giri in Puncak. We've put together exciting programs that you and your family can look forward to!
Take part in fun traditional games
Gather your family and join the spirited Traditional Indonesian National Day Games at Novus Giri! It's a time of togetherness and fun as you partake in traditional games cherished for generations. Laugh, cheer, and bond with your loved ones as you engage in exciting activities like sack races, tug-of-war, and the thrilling "balap karung" (sack race). These games bring out the competitive spirit and offer a glimpse into Indonesia's rich cultural heritage. Share in the joy of celebrating our nation's special day with your family, making cherished memories that will last a lifetime.

*Traditional games will be available from 17 to 20 August 2023.

Excite your palate with cuisines across the archipelago
One of the highlights of the National Day celebration at Novus Giri is the special culinary experience that awaits you. Indulge in a gastronomic journey through the flavors of our nation. From traditional delicacies to modern interpretations of classic dishes, every bite will tantalize your taste buds and leave you craving for more. Sample the rich diversity of our culinary heritage as expert chefs at Novus Giri craft a menu that pays homage to our nation's tasty treasures. Don't forget to check out Soeasana, a new restaurant on the grounds of the resort, offering decadent dishes that will whet your appetite.
Take it slow and savor the moment
Beyond the festivities, we offer a range of recreational activities that allow you to unwind and connect with nature. Stroll through lush gardens, breathe in the crisp mountain air, and marvel at stunning panoramic views. You can also consider getting cast away in a luxurious spa treatment to truly enhance your experience. Pamper yourself with a rejuvenating massage, relaxing body treatment, or soothing facial. Let the expert therapists melt away your stress and tension, leaving you feeling refreshed and revitalized.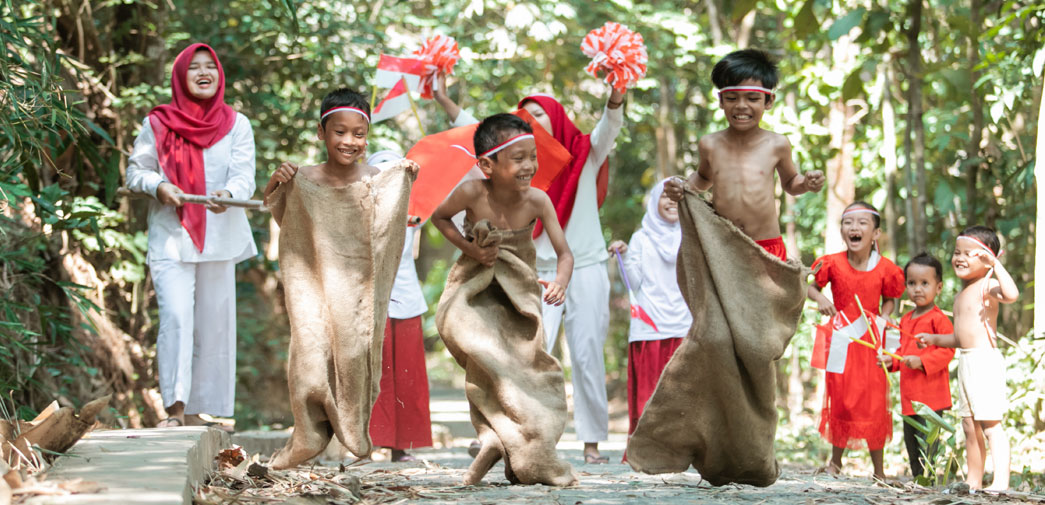 Discover our perfect Independent Day Package
Experience the ultimate staycation with our Special Independent Package! Ideal for those seeking a short but unforgettable escape, this exclusive deal offers an exceptional experience for the whole family. The package includes:

Free breakfast for 2 pax
A complimentary Novus limited edition plushy
A welcome 'Merah Putih' drink at the Poolside Lounge for two

*Package is valid for weekdays and weekends throughout August.
So what are you waiting for? Book now and seize this irresistible deal for an incredible getaway! From the vibrant festivities to the delightful culinary experiences and rejuvenating activities, Novus Giri ensures that your National Day celebration is filled with joy, pride, and the chance for you to spend quality time with the family. Join us in commemorating our nation's achievements and embrace the spirit of National Day.
PREVIOUS ARTICLE
Understanding Different Types of Rest: Which One Do You Need?
Understanding Different Types of Rest: Which One Do You Need?
When we talk about resting, many of us think that sleep is the only way where our body can feel rested, but rest is not just about sleeping well. We need different kinds of rest to fully recharge and be at our best. Today, we will explore different aspects of rest that are important for your well-being such as sensory, creative, emotional, spiritual, and physical rest and how they differ from one another.
read more