Forest Bathing in Puncak, Why It's Good for You
Mother Nature is a powerful healer. Whenever you are in need of an escape from your tiresome work and daily stress, give yourself a chance to try forest bathing in Puncak where you can enjoy a therapeutic experience unlike any other.
The Japanese practice of 'shinrin yoku', or forest bathing is a unique practice to maintain good physical and mental health by simply taking a mindful walk in a natural forest or at any place with abundant trees. It's not walking to exercise;, it's about fully feeling the forest, focusing on breathing, listening, and bonding with the forest. Research has shown that forest bathing can help to reduce hormones that cause stress, improve your mood, lower heart rate, and blood pressure and boost your immune system.
If you live in frenetic Jakarta and need a wholesome retreat, Puncak makes an ideal place for everyone to practice forest bathing. Keep on reading to discover what the lovely Puncak has to offer.
Cibeureum Pine Forest
From among dozens of vacation spots in Puncak, make sure to include Cibeureum Pine Forest in your itinerary. It's a peaceful hideaway where you can practice forest bathing alone or together with your loved ones. Breathing in the crisp mountain air in the middle of the gorgeous pine forest can clear up your senses and even help to comfort respiratory problems.
Botanical Gardens
If you want a more colorful view, visit Cibodas Botanical Garden, a popular local attraction that is surrounded by trees and houses a large collection of unique flowers and plants. There are also rare ones, like the Titan Arum which only blooms once every four years. Another alternative to Cibodas is Taman Bunga Nusantara with its Japanese-themed flower park full of tropical plants.
Mount Gede Pangrango National Park
Because Puncak is located in the valleys between Gede and Pangrango mountains, it is close to Mount Gede Pangrango National Park. From Puncak, you can reach this wildlife sanctuary in less than an hour's drive. It's not only home to thousands of endangered flora and fauna species, but the park's thick forest is also excellent for your forest bathing therapy.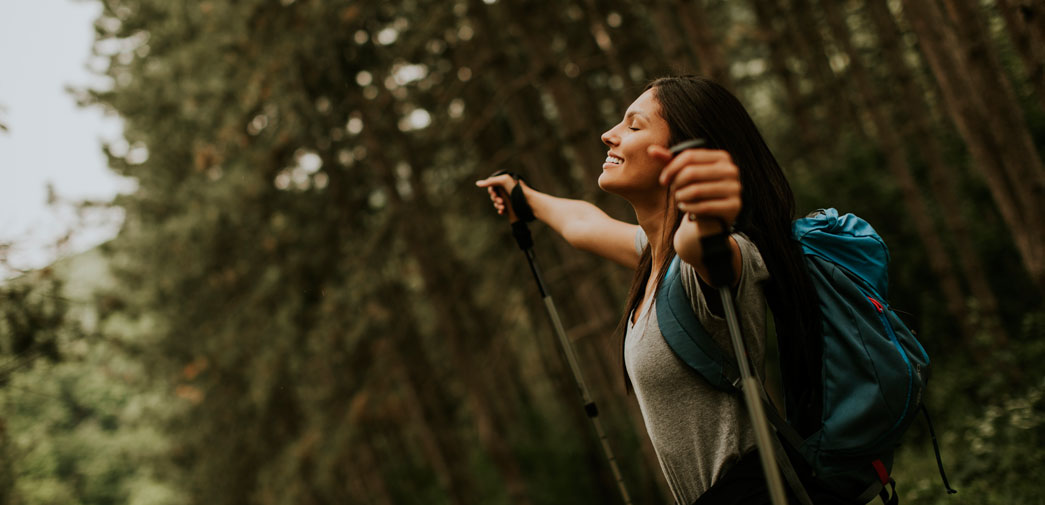 After spending a day healing in the forest, wouldn't it be great to maximize your downtime by pampering yourself with a rejuvenating spa treatment and a good night's sleep? If you think so, then Novus Giri Puncak Resort & Spa is the right place to go!
We are here to help you make the most of your well-deserved holiday with our acclaimed services and modern facilities. If you wish to extend your forest bathing session to other destinations in Puncak, you can make guided tour reservations at our front desk. Now why wait any longer, reserve your stay at Novus Giri today!
PREVIOUS ARTICLE
Escape the Office and Relax for a Day at Novus Giri
Escape the Office and Relax for a Day at Novus Giri
When the workplace gets boring, it's time to leave the desk and chill out! Whether you're taking your colleagues out for a nice company retreat or planning a special corporate event, Novus Giri Puncak is the right place for you. Take a look!
read more