The Novus Giri Puncak Guide to Crafting the Ultimate Family Vacation
For the upcoming school holidays, are you considering a family staycation at Novus Giri Puncak? From the moment you arrive, this tranquil & picturesque retreat will allow you to relax and enjoy quality time with your loved ones. With cozy rooms, outdoor activities, and friendly staff, there is something for everyone at this mountain getaway!
For stress-free holiday planning, we'll be sharing some handy tips so you get to experience the perfect family stay at Novus Giri Puncak. So take a deep breath, mama, and let's get started!
Book Early
With the school holidays coming up, you'll want to avoid peak season rates. Make sure to book your stay advance to secure bookings on the rooms and activities you want. Booking early will also help you get the best deals on accommodations!
Make a list of must-do activities
Before you set off on your staycation, make a list of all the activities you want to do at the destination. From exploring nearby attractions to enjoying the outdoor swimming pool at Novus Giri Puncak, there's no shortage of activities to keep everyone busy. Here's a list of family-friendly places around Novus that we highly recommend:

Talaga Saat
Gunung Mas Tea Estate
Cimory Dairyland

Don't hesitate to ask our helpful staff for suggestions on what to see and do while in Puncak, as they'll be happy to make your vacation a memorable one.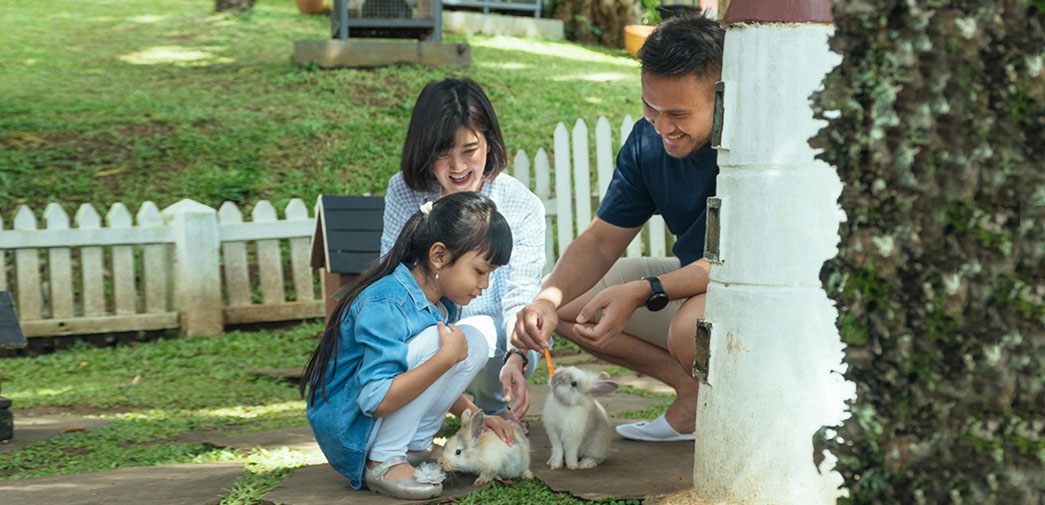 Pack the right gear and snacks
Parents need to think ahead about what their kids may need while venturing into unfamiliar territory, especially on vacation. You don't want to have to deal with your kids having a meltdown on vacation because you forgot something crucial like swimsuits, an extra jacket, insect repellant, snacks, or toys.
Choose the Right Room
You don't want to be stuck in a tiny space with a bunch of rambunctious kids. If you want to have a relaxing holiday, the size of your accommodations is important. Whether you're a family of four or more, Novus Giri Puncak has rooms to fit families of any number in comfort. Be sure to ask about our signature family suite that comes equipped with an outdoor hot tub and barbecue that you can enjoy during your vacation.
Have Fun
Last but not least, be away from the phone and have fun! Novus Giri Puncak is the perfect place to relax and enjoy quality time with your family. With stunning views, beautiful gardens, and plenty of activities to do, you'll be sure to have a wonderful stay.
From spending quality family time together to indulging in a variety of activities in Novus Giri Puncak — it's easy to see why a staycation here is the best choice for the perfect family getaway. Plus, with the five handy tips we've laid out for you, all that's left is to book your stay at Novus Giri. So pick up your luggage, it's time to prove to the world that your family can pack more into one weekend than anyone else! Book a staycation at Novus Giri now!
PREVIOUS ARTICLE
20 Exciting Activities to Keep You Away from Your Phone This Holiday
20 Exciting Activities to Keep You Away from Your Phone This Holiday
Have you been spending too much time on your phone during this holiday season, zoning out to the glow of digital devices when all you really need is some quality family time? If that's the case, this blog post is for you! Here, we'll be sharing 20 exciting activities to get your family outdoors and away from their digital devices - perfect ways to make meaningful memories while escaping reality.
read more