Restore Your Inner Balance By Slowing Down The Giri Way
In today's society, there's a growing pressure to always be achieving something whilst being on the go. We are convinced that every moment we spend doing nothing is wasted time and that we should always be working towards something because productivity equals hard work. We forget that it's okay to take a breather and take the time for ourselves.
While society may carry sentiments that may be true in some cases, they are not always healthy or sustainable to achieve in the long run. That's why it's important to take time to relax and slow down — even if it means being considered 'lazy'. Downtime is essential for the brain to process information and store memories. A planned break is often a time when it's possible to find clarity, discover a fresh perspective, and reset mentally and physically.
At Novus Giri, we are advocates of mindful breaks. We believe that no matter how hectic our lives can be, we can find time to find pockets for rest. This can come in many forms; taking a short break to meditate and recollect your thoughts; finding a time in the day to brew your favorite hot tea amidst your busy schedule, or even planning a slower-paced vacation that allows you to truly relax and rejuvenate.
Our inner critic often holds us back—it's the voice that likes to chime in during our moments of rest. It's the voice that tells us to keep working; letting us think that being busy is a good thing.
If this sounds familiar, we're going to share what you can do to help you challenge these thoughts so you can learn to mentally unwind each day.
Connect with nature
People who regularly interact with nature feel happier.. Get out of the city when possible, even if it's only for a day trip. When your schedule allows for a quick escapade from Jakarta, come visit us at Novus Giri, Puncak. Our resort is located in the heart of Puncak surrounded by lush greeneries,, breathe in the fresh air and rejuvenate and completely relax.
Block out time
We don't want to be so busy that we forget how to really 'live'. While being busy can sometimes take precedent, make a conscious effort to slot in "commitment-free time'' in your schedule once a month. Set aside time to pause or free up your day for an unplanned moment where you can put your feet up and just let go. There's a lot to be gained from regularly taking a break and simply being present.
Challenge your inner critic
One of the most efficient ways to combat your inner critic is by practicing free-writing. This exercise is really simple: jot down any thoughts or beliefs that arise on a piece of paper or a journal that is hindering your progress. Use the following prompts as a start:

What is stopping you to relax fully more often during the day?
What do you think will happen if you were to allow yourself to relax regularly?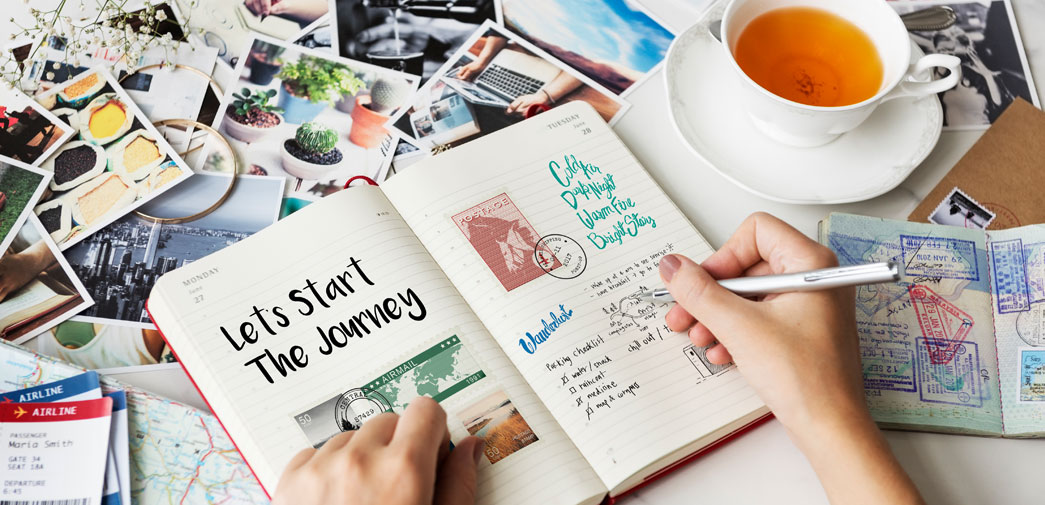 When you're done with your answer, start analyzing and reframing your thoughts in a constructive non-judgmental way. When you first start raising awareness of your thoughts, you might discover a tendency to be hard on yourself. Practice observing your thoughts as a friendly observer. Be curious and open about what goes inside your mind, remind yourself that there's nothing wrong with taking a break, and reflect on your thoughts mindfully.
Slowing down can be a challenge, but it's worth it. We hope that after reading this post, you feel more motivated to take things slow – both in your personal and professional life. When we're always rushing from one thing to the next, we don't have time to appreciate all the good things in life. So why not try slowing down for yourself? It might just be the best decision you ever make. If you're looking for a place to slow down and relax, book a room at Novus Giri Resort – where luxury meets tranquility. We can't wait to have you here.
*Enjoy the best rate for your rooms, exclusive benefits, and in-house perks when you become a member of Novus Privilege – a loyalty program exclusively made for our esteemed guests.
PREVIOUS ARTICLE
5 Phone-free Activities to Unplug and Connect with Yourself
5 Phone-free Activities to Unplug and Connect with Yourself
Are you someone who is constantly looking at your phone or gadgets? If so, you're not alone. In a world where we are constantly connected, it can be hard to unplug. But disconnecting from your phone and reconnecting with yourself is important. Here are 5 phone-free activities that will help you do just that.
read more