Why Novus Giri Puncak Is The Place for Your Upcoming Family Trip
Puncak is one of the most popular mountainous resort areas close to Jakarta. Known for its relaxing atmosphere, stunning landscapes, and delicious food, Puncak has a lot to offer visitors. If you're looking for an unforgettable family vacation spot, Novus Giri, Puncak will be the ideal place.
Traveling with children is no easy feat, and at Novus Giri, we understand that. With plenty of activities designed for both adults and children, we offer a memorable vacation and family-friendly amenities to keep your children entertained the moment they step foot on our property, all while ensuring that every parent gets to relax in style!
In this blog post, we'll highlight some of our resort amenities that you and the little ones can look forward to while staying with us
Rabbit Village
We are proud to offer an immersive rabbit village, this attraction is sure to enthrall both children and animal lovers. Watch our furry friends hop around their village and walk around the mini rabbit garden as you enjoy the fresh air. This is an experience that will certainly entertain and educate your little ones.
Kids' Club
A family-friendly resort is not complete without a dedicated kid's club. We understand that everyone deserves time to themselves -grown-ups and kids alike- even during a family vacation. Our kid's club is equipped with toys, arts and crafts, and various activities to keep children entertained. With experienced on-site sitters keeping a watchful eye over your precious children, you can go and enjoy a drink at our poolside lounge knowing that your little ones are in good hands.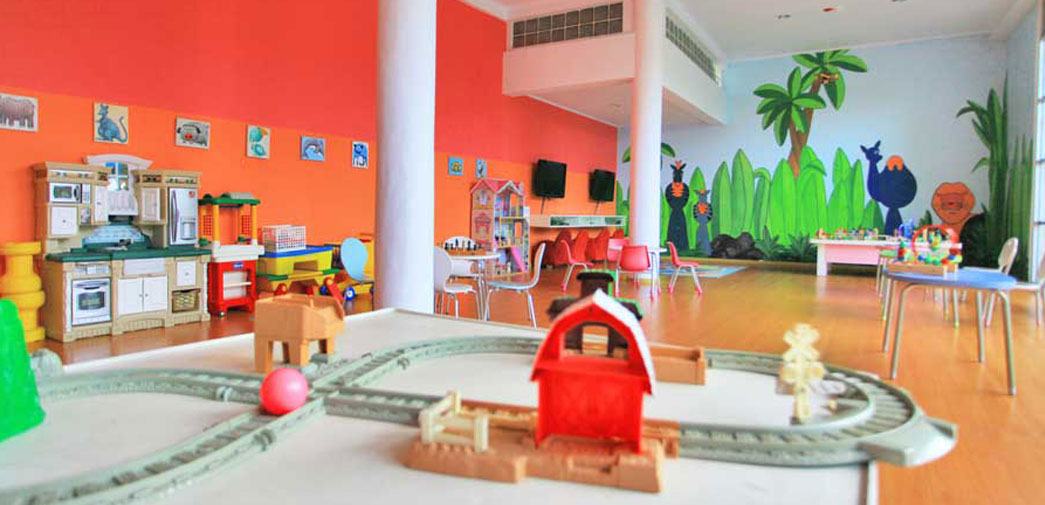 Heated private pool
Nestled among acres of the serene forest landscape, Novus Giri offers the perfect environment for bonding and relaxation. Spend quality time relaxing in our heated pool; take along your child's favorite float or water gun and enjoy family time in the pool away from the crowds.
Kids-friendly menu
Our in-house Bamboo Restaurant offers a tight kid-friendly menu that will delight even the pickiest eaters. With an emphasis on fresh ingredients and innovative recipes, our children's section has something to satisfy every child without sacrificing quality or taste!
In addition, we have In-Room Dining so your little one can enjoy some good old fashion American food- in the comfort of the suite.
At Novus Giri, we believe that family vacations should be relaxing and fun for both parents and children. That's why we offer a variety of activities and amenities to keep everyone entertained during your stay. Whether you want to take a nature walk, enjoy our heated swimming pool or explore the local area, Novus Giri has something for everyone in the family. Book your room today and let us help you create some unforgettable memories!
*Enjoy the best rate for your rooms, exclusive benefits, and in-house perks when you become a member of Novus Privilege – a loyalty program exclusively made for our esteemed guests.
PREVIOUS ARTICLE
Experience The Benefits of Yoga and What It Does For You
Experience The Benefits of Yoga and What It Does For You
Whether you're a seasoned yogi or just starting out, you know that the practice is great for your wellbeing. But did you know why? Here are four reasons why yoga is so good for your mind and body.
read more