Improve Your Employees' Productivity, Here's How
Many successful firms have fine-tuned their internal operations to strengthen company culture and ensure that every employee has an optimal work environment to be productive and empowered. Happy, motivated employees are the key to business success. So what can you do to make everyone feel valued and appreciated at work?
Today we're going to share some tips you can employ to increase workplace happiness. Let's dive into it!
Plan a regular one-on-one meeting
You can learn a lot about an employee's concerns and goals by setting up regular, meaningful one-on-one meetings with them. It's a great way to show your dedication to each employee over the long haul, and it also gives you and your employee some much-needed downtime to discuss how things are going. They will be able to contribute more, as well as work more efficiently if they know their employer cares about them as individuals and about their well-being.
Build a strong workplace culture
Set the stage for efficiency in the workplace through effective employee onboarding and ongoing communication. A leader's ability to forge lasting bonds with his or her team is reflective of the leader's investment in their members' professional development and personal growth. Employee morale is seen to increase significantly when companies foster an environment where two-way communication is encouraged, and where they are given opportunities to offer constructive feedback.
Grant your team the independence they seek
Micromanaging is the dearth of all creativity. It is not always necessary to tell teams what to do when all they need is direction. A good leader understands how to motivate, mentor, trust, and connect with their teams; and most of all, good leaders understand how to get to know and treat their team members as individuals. Giving team members this level of autonomy is one of the keys to creating a culture of collaboration and contribution.
Dedicate rewards, incentives and fun to the workplace
All work and no play makes everyone a dull person. Gallup found that 89% of employees leave their jobs due to the lack of employee recognition. There are a lot of small, easy ways to show your employees that the company appreciates and cares about them. Team building exercises and employee recognition luncheons are shown to have positive effects on both company and employees alike. You could also offer sponsored expense-paid staycation at a local hotel or resort as a token of your appreciation. A mindful, relaxing break can do wonders for productivity once one returns to work.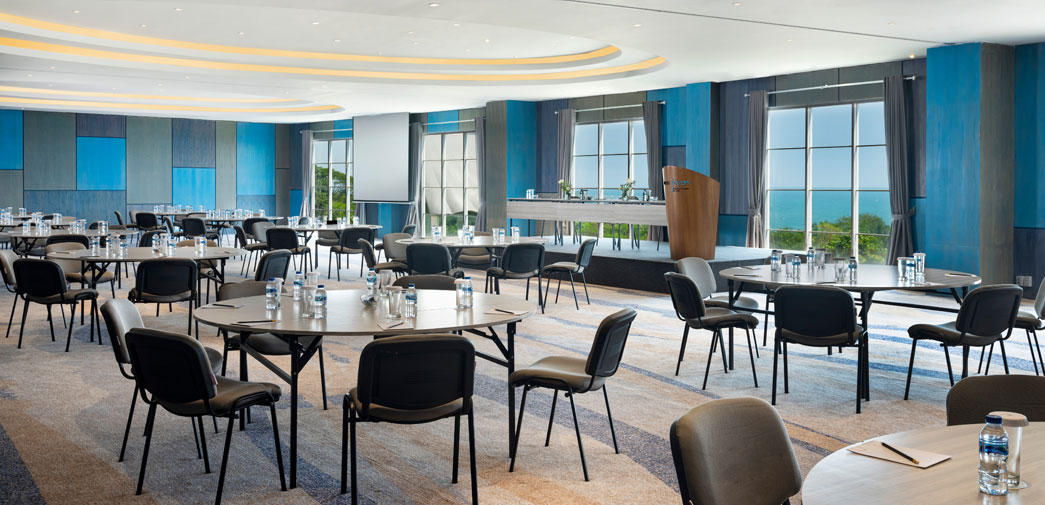 We hope that these tips will be inspiring for you. If you are looking for the ideal place to conduct your MICE event, reach out to our team today to learn more about our special B-Leisure offerings. Be it an intimate business luncheon or a full board company staycation, we offer a MICE package that has everything you need to get started on the right foot.
PREVIOUS ARTICLE
Benefits of Doing Regular Self-Reflection
Benefits of Doing Regular Self-Reflection
Conducting self-reflection can be tremendously beneficial to improving your state of mind. The act of reflecting enables you to better understand why you were thinking, feeling, and behaving in any given moment. You're able to identify unhealthy patterns, block harmful habits from forming, build valuable insights on how to become successful in life.
read more