Essentials You Ought To Bring During Your Staycation in Anyer
Packing for a vacation is not an easy task. There is so much to consider, like weather, climate, locations, and ambiance. You don't want to risk packing too much or too little and go unprepared.
In this instance, we're going to be sharing some of the must-have items to pack when you're vacationing in Anyer. Whether you're traveling solo, with family or friends, we have just the checklist to ensure you'd be having a blast every minute during your much-deserved vacation.
Sunblock
If you're planning to be out by the beach and the pool all day, then sunblock is a must! Long exposure to UV rays can be harmful to your skin, so come armed with sunscreen, preferably ones with SPF 30 and above to prevent sun damage. Lather up and get ready to have some fun!
Sunglass
The sun can be harsh in Anyer and you don't want to be squinting your eyes all the time during the day. Having sunglasses allow you to shield your eyes against harmful sunlight exposure, dust, and sand. Plus, it's always good to have a pair of sunglasses around when you're planning to take lots of selfies. Can't say beach without the sunnies.
Wet Dry Bag
If you're ever thinking of what to do with your waterproof bag, now is a good time to make use of them. A wet-dry bag or waterproof bag is perfect for keeping gadgets and valuables safe from sand and water damage when you're out on the beach. The upside is, they double as a laundry bag for your wet swimsuits or beach towel.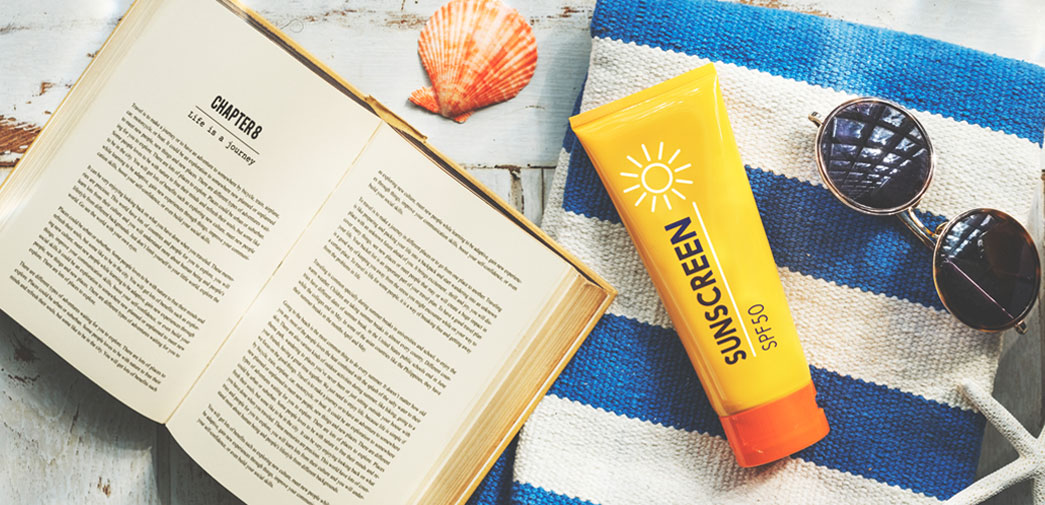 Flip Flops
Flip flops are a must-have for every vacation involving the beach. Most are made to be slip-resistant, durable, and waterproof, so you can wear them without worrying about getting splashed by the waves. They are easy to clean, dry fast, and can be easily packed in bags without taking up too much space.
Quick Dry Towel
Quick-drying towels are perfect for any activity involving water. They are highly absorbent, lightweight, and dry really fast. Most of them come in playful designs and colors that make them look great as a beach blanket or towel. Thinner than conventional towels, most quick-dry towels nowadays come packed in a tiny foldable design that you can easily hook to your bag to take anywhere.
At Novus Jiva, beach towels are provided at all designated pools and the private beach. Approach our staff should you need them.
Swimsuits, bikini, or trunks
You won't be able to take a dip in the pool or the beach without a proper outfit. Pick a swimsuit that you are comfortable in that shows off your personality. A good swimsuit will allow you to enjoy the water with confidence.
We hope that you'll find this checklist handy when you're about to plan for your next beach vacation. When there's no cloud in the sky, there's no better way than to spend your lazy days under an umbrella reading a good book and letting the water wash all your worries away with all the essentials listed to keep you comfortable.
If you're thinking of a quick getaway out of Jakarta, Novus Jiva is the ideal choice of stay. Located in Anyer, the journey will take just 2.5 hours before you're greeted with a tropical haven perched on a hill surrounded by the view of Anyer and surrounding mountains.
Make your booking here and enjoy a best-rate guarantee when you become a Novus Privilege Member. We look forward to having you here.
Happy vacationing!
PREVIOUS ARTICLE
6 Instagrammable Spots You Absolutely Can't Miss in Novus Jiva
6 Instagrammable Spots You Absolutely Can't Miss in Novus Jiva
If you're looking for some Instagrammable spots to check out in Novus Jiva, look no further! We've put together a list of 6 places that are sure to make your photos look amazing. Whether you're taking a family vacation or just getting away from work for a while, these spots are worth checking out. So pack your camera and get ready to snap some amazing shots!
read more