Tips to Stop Negative Thoughts and Start Thinking Positive
Today's hustle culture values constant productivity and promises arbitrary success to those who work hard for it. But does it really work that way?
Life is not always rainbows and butterflies. Each one of us has our own struggles, whether in our personal or professional lives, that get in the way of our ability to perform well in our activities. At the end of the day, we end up blaming ourselves for being incompetent, resulting in negative self-talk.
People who overthink, have low self-esteem, and suffer from anxiety tend to blame themselves and engage in negative self-talk. This bad habit can be harmful for one's physical and mental health as it is likely to cause stress and psychosomatic disorders if it continues in the long run.
We understand that maintaining a positive attitude and state of mind can be difficult at challenging times. But as the saying goes, when life gives you lemons, make lemonade. Taking time to acknowledge your true feelings and adopt a growth mindset is a great way to build resilience and help you to see things from the bright side.
When you think positively, you will be able to:
Become more understanding of others
Achieve your goals faster
Discover greater meaning and purpose in life
Develop better relationships
Live a holistically healthier life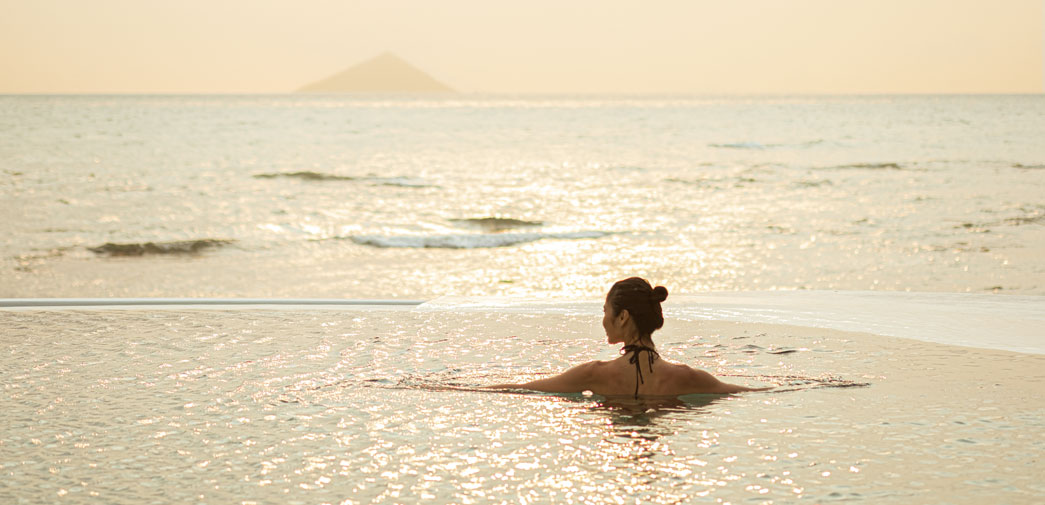 Start cultivating positivity today by following our practical tips below:
Do Less, Live More
Happiness is personal. It's not necessarily measured by how successful you are in meeting other people's expectations, or how many compliments you receive for always working hard and being productive in your job. It can be as simple as giving yourself permission to unwind, do nothing, yet not feel guilty about it.
Pushing yourself too hard all the time will only put pressure and burn you out over time. We suggest that you set aside some time for yourself to do less, recharge, and live in the moment.
Review Your Life Story
During the journey of your personal growth, you may have experienced many moments that helped shape who you are and how you perceive life. When faced with a challenge, optimistic people see it as a stepping stone rather than a stumbling block in their path.
Write down the story of your life, including all the memorable moments, milestones, and lessons learned along the way. When you're finished, go over it later to see if you can discover new strengths and opportunities to focus on in the future that will make you feel grateful and excited about life.
Write Your Happiness List
People who are troubled or experiencing hardships are often stuck in a spiral of negative thoughts and take for granted the beautiful things in their lives. One way to change how you feel is to focus on the things that make us happy.
Try making a list of simple items and activities that give you pleasure, like listening to your favorite music, getting a massage, or enjoying a relaxing staycation at Novus Jiva Anyer Hotel in Jakarta. Remember to mark these commitments on your calendar so that you're constantly reminded to incorporate them into your routine.
Whether you're planning for a wellness retreat or a fun beach holiday, our sophisticated seaside resort is here to support you on your path to happiness by providing comprehensive amenities and warm hospitality. Book your stay today!
*Enjoy the best rate for your rooms, exclusive benefits, and in-house perks when you become a member of Novus Privilege – a loyalty program exclusively made for our esteemed guests.
PREVIOUS ARTICLE
A Better Relationship Starts With You and Here's How
A Better Relationship Starts With You and Here's How
Are you the type of person who puts off doing anything until the last minute? When it comes to holiday planning, procrastination may not be the best approach. Now that the holidaysAre you looking for ways to build a better relationship with yourself? Whether it is finding more joy and contentment in life, overcoming old patterns of self-sabotage, or creating healthy habits that help you reach your goals, learning how to strengthen your inner connection can be life-changing. In this post, we'll explore mindful approaches for building a healthier relationship with yourself, so read on if you're interested in improving the quality of your inner reflections!
read more