How to Have The Best Time During Your Vacation at Novus Jiva
You know that feeling when you're looking forward to your vacation but you only have a limited number of time off? And then there's always the worry of wasting time during those precious days off work. Well, the good news is, we can help!
If there's one thing we at Novus Jiva are good at, it's how to do a vacation right! Whether you're a family looking for some quality time together or a couple on your honeymoon, our resort has something to offer everyone. Here are our top tips on how to make the most of your time in Novus Jiva and have the best vacation ever!'
Sweat and flex it out
Jumpstart your vacation with complimentary yoga and aerobics classes by the beach. Breaking a sweat with stunning ocean views as your backdrop has never looked this good! Plus it's a great way to start your day before exploring Anyer. We hope you'll join us for some fun, healthy fitness activities during your stay. So come down and let's get moving as we enjoy the morning ocean breeze!


* Aerobic classes are available Thursday and Sunday and Yoga By The Beach on Tuesday and Saturday. Both programs are held at Barefoot Beach at 8 am local time.

Feasts for the eyes and stomach
A vacation is never complete without a culinary feast to tantalize your taste buds with. Tuck into fresh seafood grilled to perfection, or give our signature menu a shot. We are proud to serve delicious fares featuring some of the most beloved dishes across the archipelago. Talk to our knowledgeable team who will be more than happy to guide you through this exciting culinary journey at our in-house restaurant, Serai, where you can experience authentic flavors that leave you satiated.


* Don't miss out on our 'Special of The Month' featuring delicious seasonal offerings.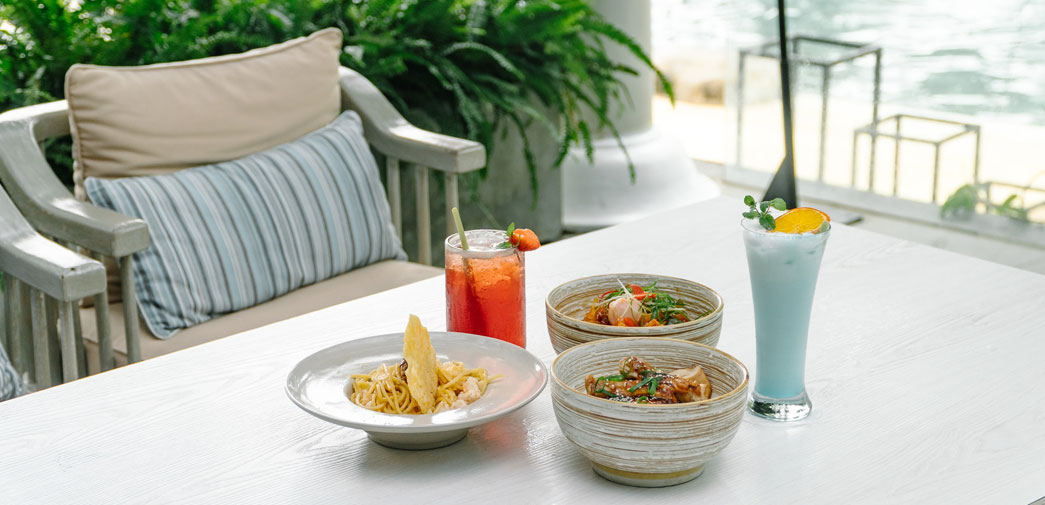 So, what are you waiting for? Start planning your vacation at Novus Jiva and let us help you create some unforgettable memories! Our dedicated team is here to make sure that your stay is perfect in every way. We can't wait to welcome you to our beautiful resort and show you how we do vacations right!
Book your room today to enjoy the best rates.
*Enjoy the best rate for your rooms, exclusive benefits, and in-house perks when you become a member of Novus Privilege – a loyalty program exclusively made for our esteemed guests.
PREVIOUS ARTICLE
The Therapeutic Benefits of Massage for Your Mind, Body and Soul
The Therapeutic Benefits of Massage for Your Mind, Body and Soul
Whether you're on your honeymoon or just taking a break from the everyday grind, a therapeutic body massage at Daiva Spa, Novus Jiva, is a perfect way to relax and rejuvenate. But what many people don't know is that massage offers numerous health benefits, both physical and mental. Keep reading to learn more about why a body massage is great for our mind, body and soul.
read more